Sado-Domestics is the singing-songwriting partnership of Boston-based multi-instrumentalists Chris Gleason (Los Goutos, Noise Floor Delirium) and Lucy Martinez (Lucy and the Dreamers).
 
Beach Day in Black and White is the third Sado-Domestics album from Gleason-Martinez, following Hey,Oaxaca (2020) and Two-Egg Scrambler (2013). The duo has also collaborated on two albums from side-project Noise Floor Delirium: Still Around (2017) and Life Street Closed (2022).
The new album features ten Gleason/Martinez originals and one Jimmy Ryan composition, with appearances by Alt-Country pioneer Jimmy Ryan (Blood Oranges, Wooden Leg, Hayride) on mandolin/vocals and Eric Royer (The Sacred Shakers, Royer's One Man Band, Royer Family Band, The Resophonics) on pedal steel.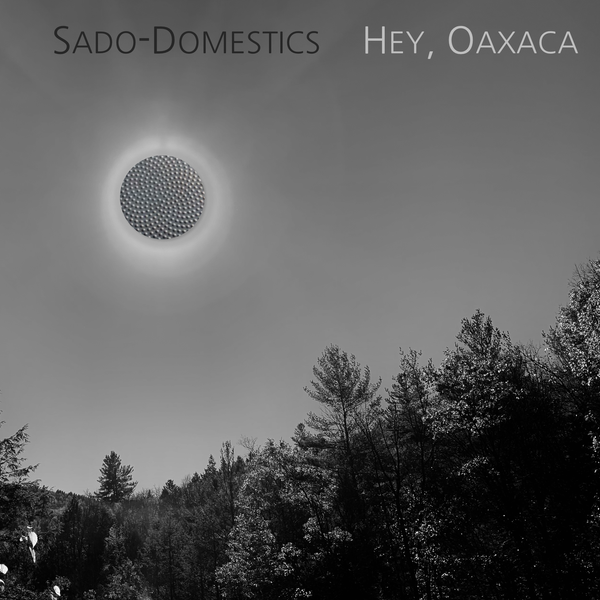 Two-Egg Scrambler (2013) is an album composed of 15 original compositions drawing upon a range of musical styles and influences (folk, rock, country, punk, blues, bluegrass) and utilizing a range of acoustic and electric instruments. 
"All the best elements of grassroots, folk, Americana, country, acoustic meld beautifully in the music that Sado-Domestics creates…I feel a genuineness emanating from the songs and a uniqueness among the comfort and familiarity of these genres."
—Debbie Catalano, The Noise-Boston
"I can't say whether these folks are as badly housebroken as the band name implies, but I sure can recommend you invite them to your musical table."
—Rob Weir, Off-Center Views